Police Cap / Station Master Hat Genuine British Police Hat with No Badge, With Band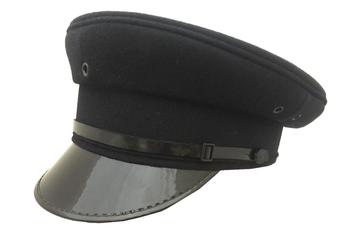 Police Cap / Station Master Hat Genuine British Police Hat with No Badge, With Band
£14.99
Sorry this item is temporarily out of stock.
New British Police Cap / Hat
Genuine Police Hat without Badge
Brand New Condition with Band in navy or royal
Excellent for fancy dress / Stag nights etc.
Band can come off hat so can be plain like photo
Ideal when plain for Station master hats etc.
Hat comes with Band on like second Photo