Fast Boil Blade 1.1 Litre Fast Boil Stove / Cooker With Auto Ignition and Heat Transmitter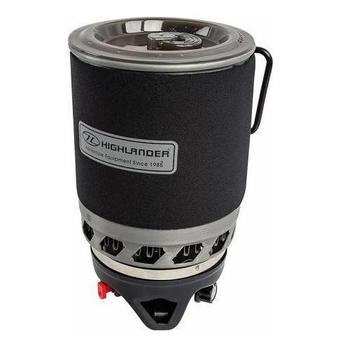 Fast Boil Blade 1.1 Litre Fast Boil Stove / Cooker With Auto Ignition and Heat Transmitter
£45.00
Sorry this item is temporarily out of stock.
New Blade 1.1 Litre Fast Boil with Heat Transmitter
Excellent Jet Boil style Stove / Cooker
Super Value fast boil stove with heat transmitter
Made from Hard anodised aluminium for optimum strength
Pack size is approx 16cm x12cm x 12cm
The stove Features Heat transmitter for increased heat efficiency
Durable lightweight food grade construction
Plastic lid with vent holes
Stay warm/cool body sleeve
Butterfly design silicone covered handles
Carry bag
Great for many outdoor applications
This is an ultra efficient and ultra fast heating field stove
Allows you to boil 500ml of water in under 3 minutes!
Perfect for heating your boil in the bag rations FAST!
The Blade Fast Boil is an innovative gas cooker
Features a 1.1 litre hard anodised food-grade cooking container/pot/mug
Silicone coated folding handles and a built in heat transmitter
which ensures more of the heat goes into heating your next drink or meal.
The container also features a thermal body sleeve (to keep your food and drinks warm)
Plastic lid with vent holes.
The inside of the container is graduated in mls
This allows you to heat the exact amount of liquid you require.
The powerful heating unit fits easily to the cup and features an integral piezo electric ignition (with button)
Screw in valve with regulator.
The unit packs neatly away into the cooking container / mug.
Simple to use the Blade works with all makes of self sealing butane gas cartridges
Canisters including JetBoil, Primus and non-branded versions Available separately here
Weight: 393g un boxed, 495g (boxed). Colour: black.